Updated
20.01.2023
Galerija Centrs to open the flavour and event venue Food Hall BURZMA in February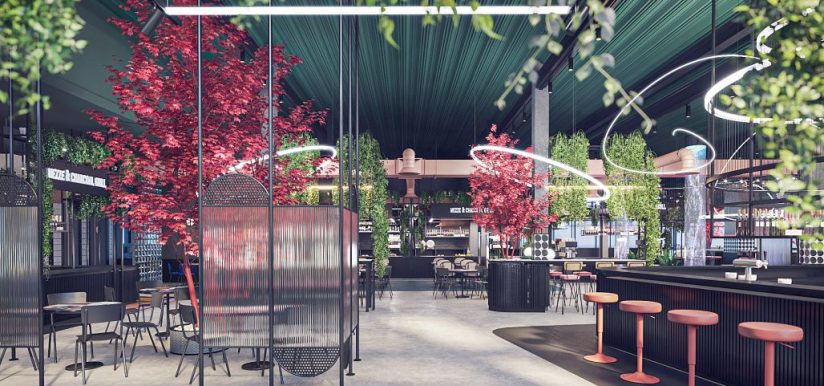 To offer a new and exciting journey of flavours  to modern-day gourmets, the food hall BURZMA will open its doors on the 4th floor of s/c Galerija Centrs in February. It will house in one place 11 authentic and modern cafes and restaurants  as well as a bar , which will be welcoming guests in an environment with a  uniform interior design and hospitality concept.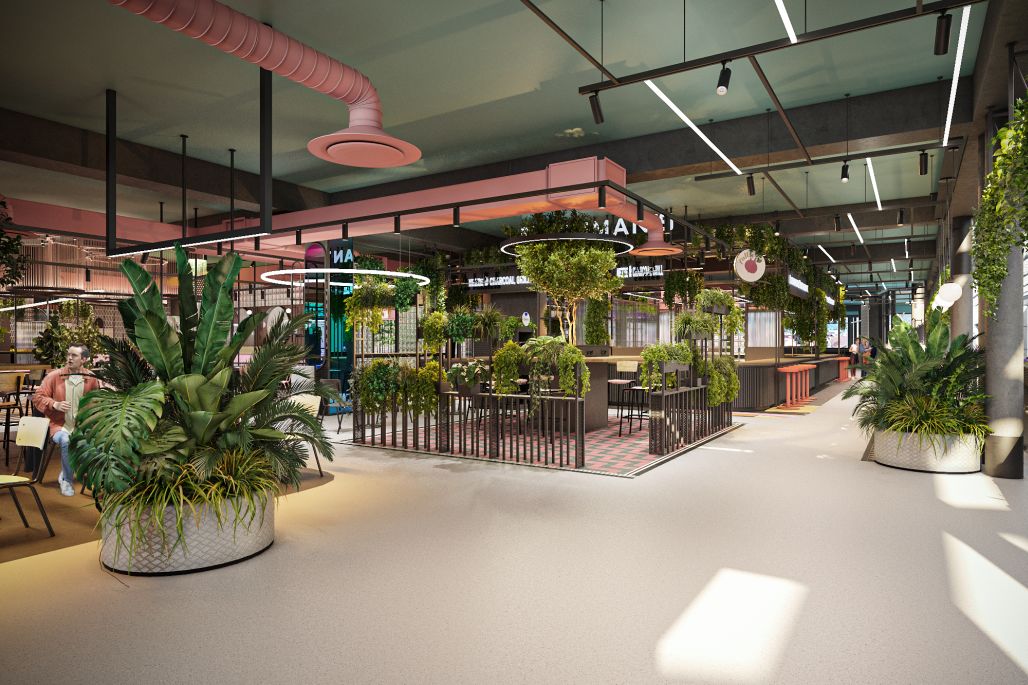 BURZMA food hall will be about being together. It will be a space created by hospitality and interior visionaries with a strong sense of community and belonging for modern-day gourmets. "The creation of this food hall is not accidental. We wanted to create a space that would combine everything that today's foodies want – an excellent location, a wide selection of food and drinks, as well as an Instagram-worthy interior. BURZMA will ensure an enjoyable atmosphere, regardless of whether you are planning a quick lunch or a leisurely dinner in the company of friends," says Arvis Zēmanis, co-author of the BURZMA brand.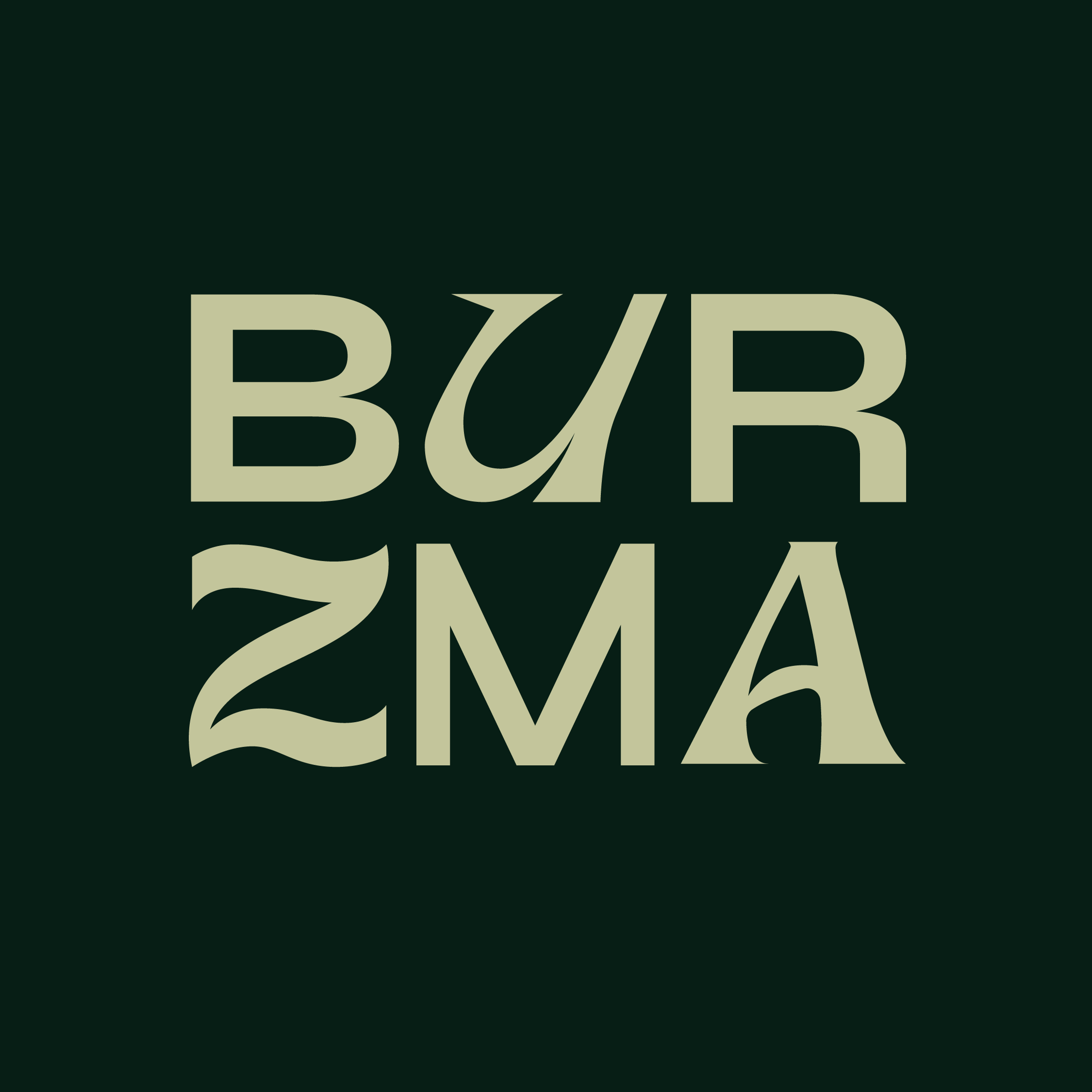 The food hall will be located on the 4th floor of s/c Galerija Centrs,  covering more than 1 500 square meters of floor space. It will be divided into two zones – Grab&Go and Rest&Taste. At BURZMA, it will be possible to enjoy Mexican cuisine from L-Taco, Georgian cuisine from Chacapuri, Asian cuisine from Ginger. In addition, Boom Cafe will provide bistro meals, wood-fired pizzas will be prepared by Vīnakalni, dumplings and pancakes will be available from Zeest, while Der Bruder will take care of exquisite sushi,  and Holy Sip will offer refreshing cocktails and snacks.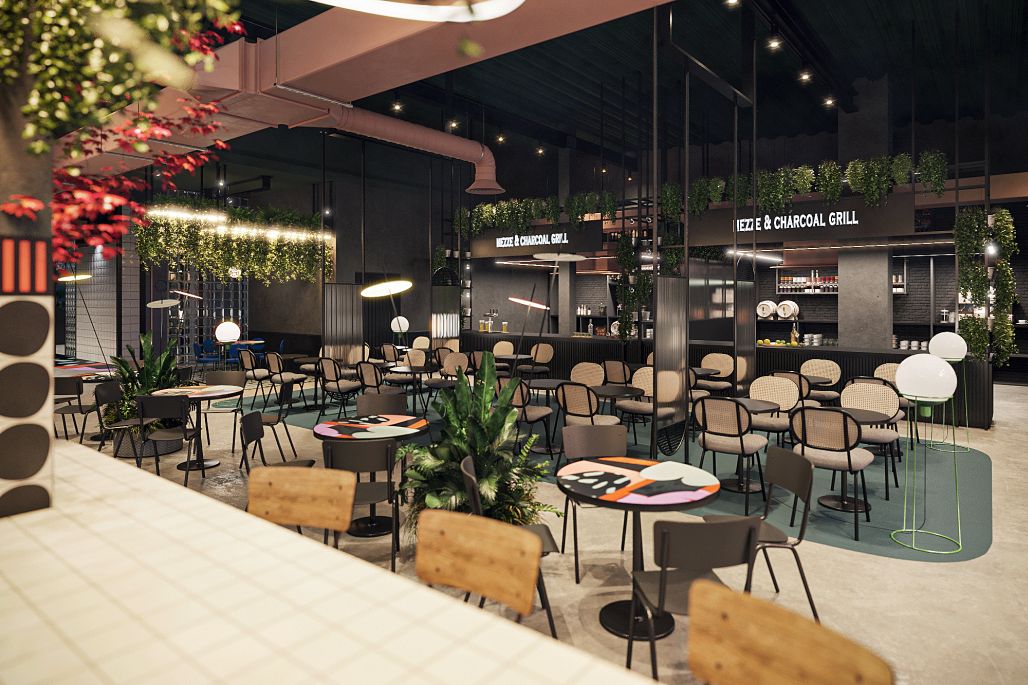 Although the opening of the new concept location is still to come, it is already possible to visit the BURZMA embassy on the ground floor of s/c Galerija Centrs. At the embassy, along with enjoying delicious coffee, you will have the opportunity to get to know the emerging food hall, and perhaps even meet one of its authors.
The food hall's interior concept and branding is developed by Kirson Design Group in unique cooperation between leading bar and restaurant consultants, hospitality experts and designers. This project is implemented by the real estate fund Baltic Horizon Fund, while the unique concept is developed and managed by the real estate management and consulting company CBRE Baltics.