Updated
24.05.2023
Galerija Centrs announces arrival of ARKET – a modern-day market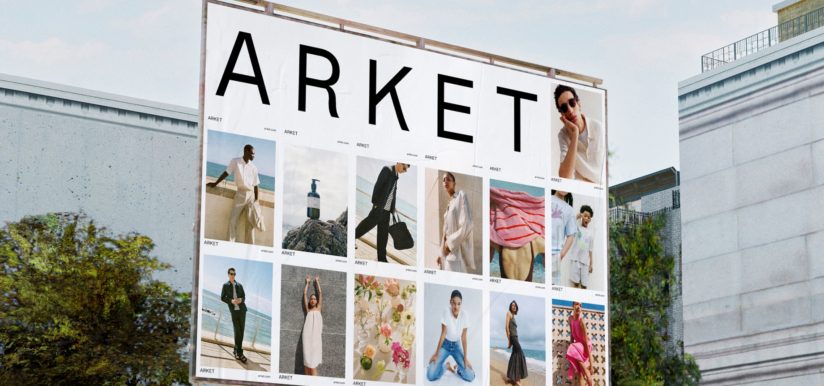 Galerija Centrs is proud to unveil an exciting addition to its lineup as it welcomes Nordic fashion and lifestyle brand ARKET to its premises later in 2023. This will be the first ARKET appearance in Latvia. This strategic move further strengthens Galerija Centrs' position in the market, offering customers innovative and experience-based shopping environment.
The new store ARKET is a modern-day market and lifestyle destination offering essential products for men, women, children and the home, as well as a New Nordic vegetarian café. The wide assortment of fashion, food, scents, beauty and functional home items is curated to simplify good choices and provide inspiration for a more beautiful everyday life.
"We strongly believe in the value growth of prime capital cities locations. Taking into account economic cycles and the opportunities provided by the development of capitals, future growth will outperform other asset classes. We continue to implement the investment strategy of Baltic Horizon Fund and aim to leverage the potential of the Fund's unique properties located in central locations. The changes implemented in these central locations of the capitals in recent years, including the "Galerija Centrs" in Riga, along with the approved development strategies, ensure the achievement of long-term goals for these assets and for the Fund. As a large institutional investor with decades of knowledge in the Baltics, we will continue investing in the centrally located Galerija Centrs with aim to capitalize on the new cycle of economic development. Centennial public infrastructure projects in Riga city center will connect people and businesses as never before. We will witness transformation of traditional urban shopping centre into the hub of experience based Live Work Play environment for locals and tourists alike," commented Tarmo Karotam, Fund Manager, Baltic Horizon Fund.
"We actively shape the future of retail. It gives us enormous pleasure to negotiate and provide solutions to retail brands that are brave to experiment with traditional products and fuse the best of various cultures with aim to bring consumer experience to a new level. We also praise a new thinking of sustainability in every detail – from sourcing the food ingredients, choosing and processing textile, and advocating respectful relationship to nature and communities", stated Iveta Ardava, head of Retail at CBRE Baltics.
"I am delighted to have ARKET join our brand list. This addition will provide our customers with a fresh and unique experience, encompassing fashion, homeware goods, and the delightful Nordic-inspired café. Here in Latvia, we have a deep appreciation for Scandinavian brands, and we anticipate great success," commented Sanita Krīgere, Centre Manager of Galerija Centrs.
More information about ARKET, including the specific opening date, will be provided in the near future.