Galerija Centrs
In the very heart of Riga – the Old Town – energy is always swirling, and every day there are a plenty of options for different tastes waiting for residents and guests of the capital. Riga is featured with unique architecture, elegance, and breath-taking views, just like the shopping center "Galerija Centrs" that offers a feeling of all these elements of the city.
1/7 image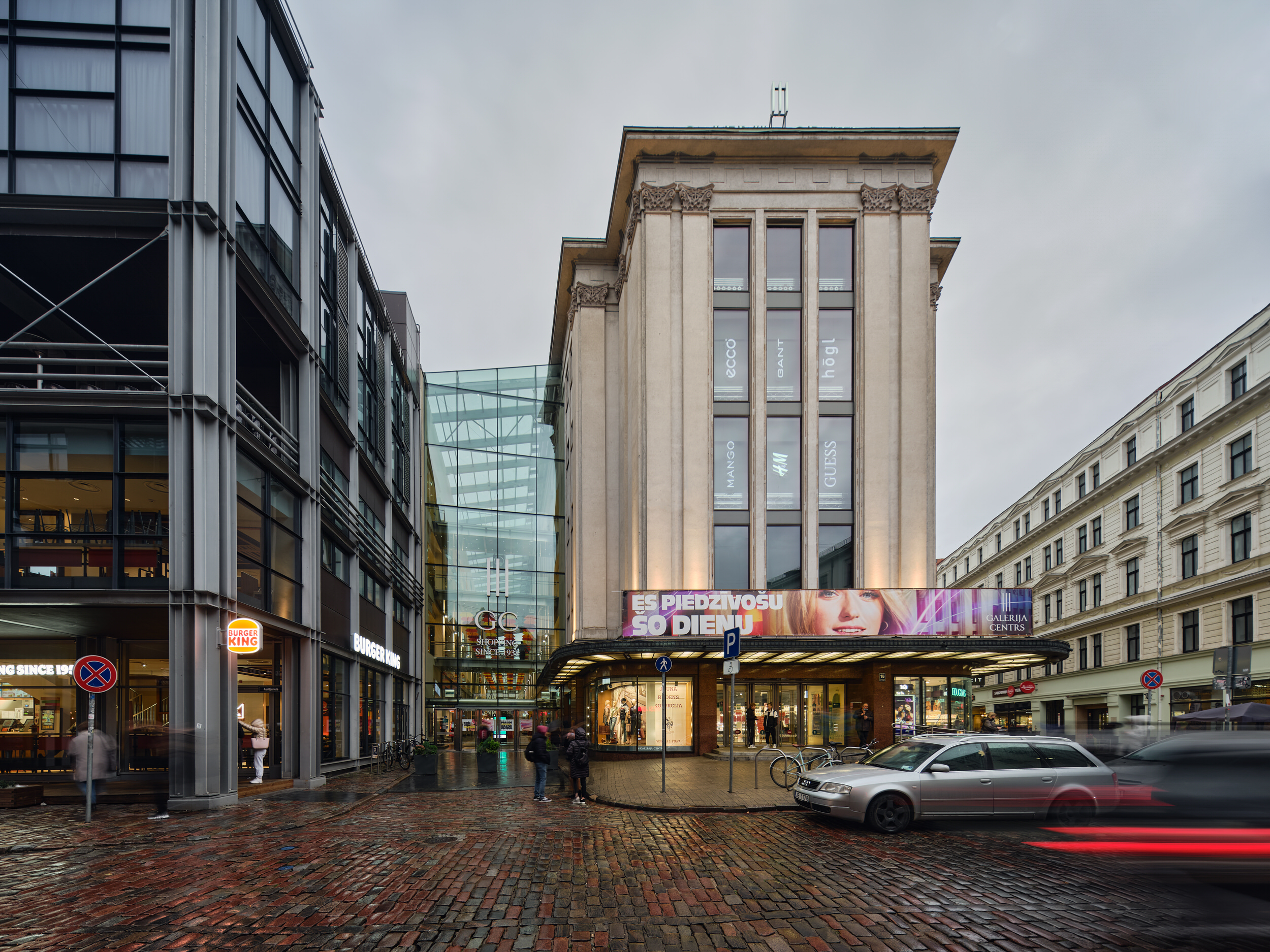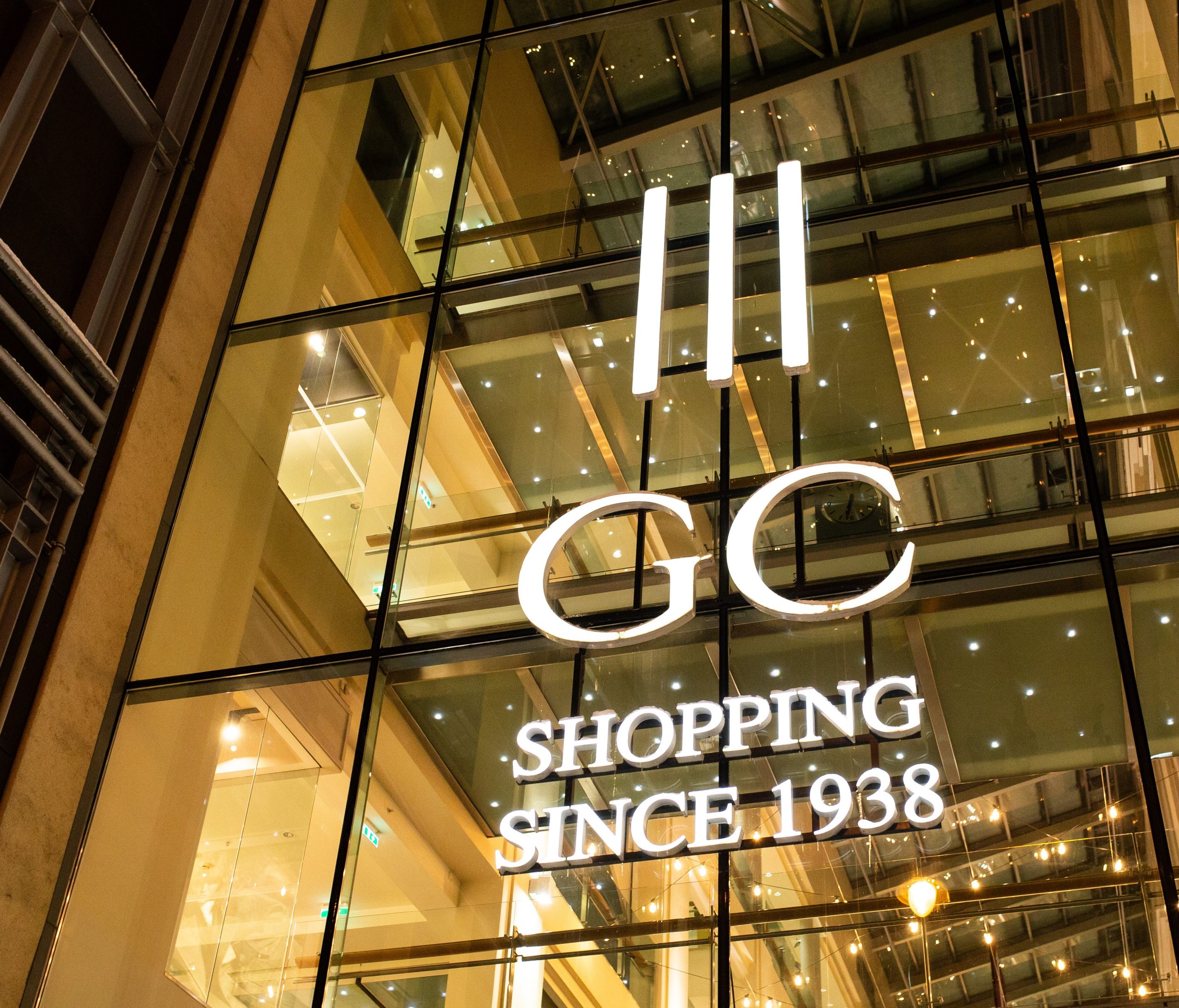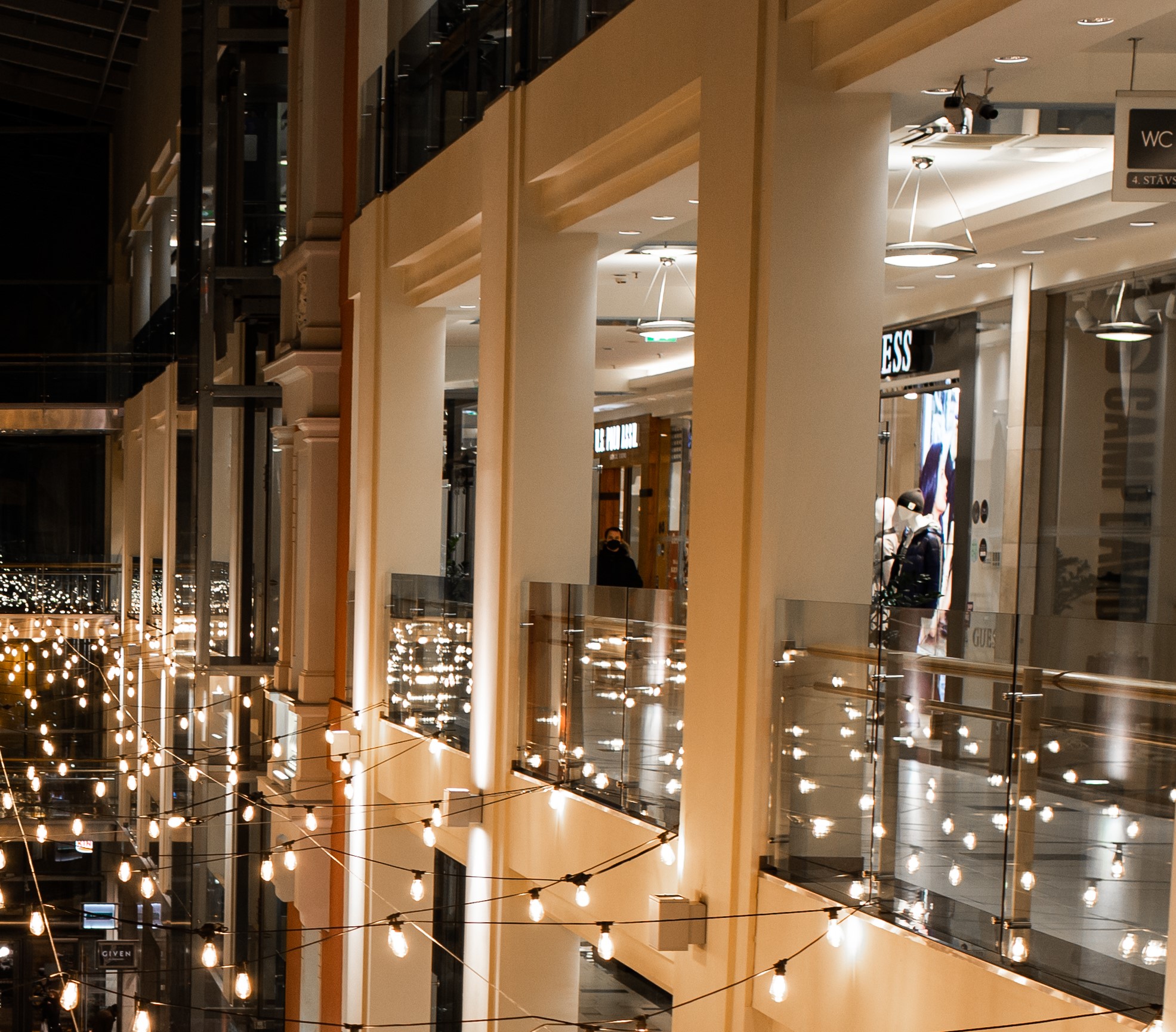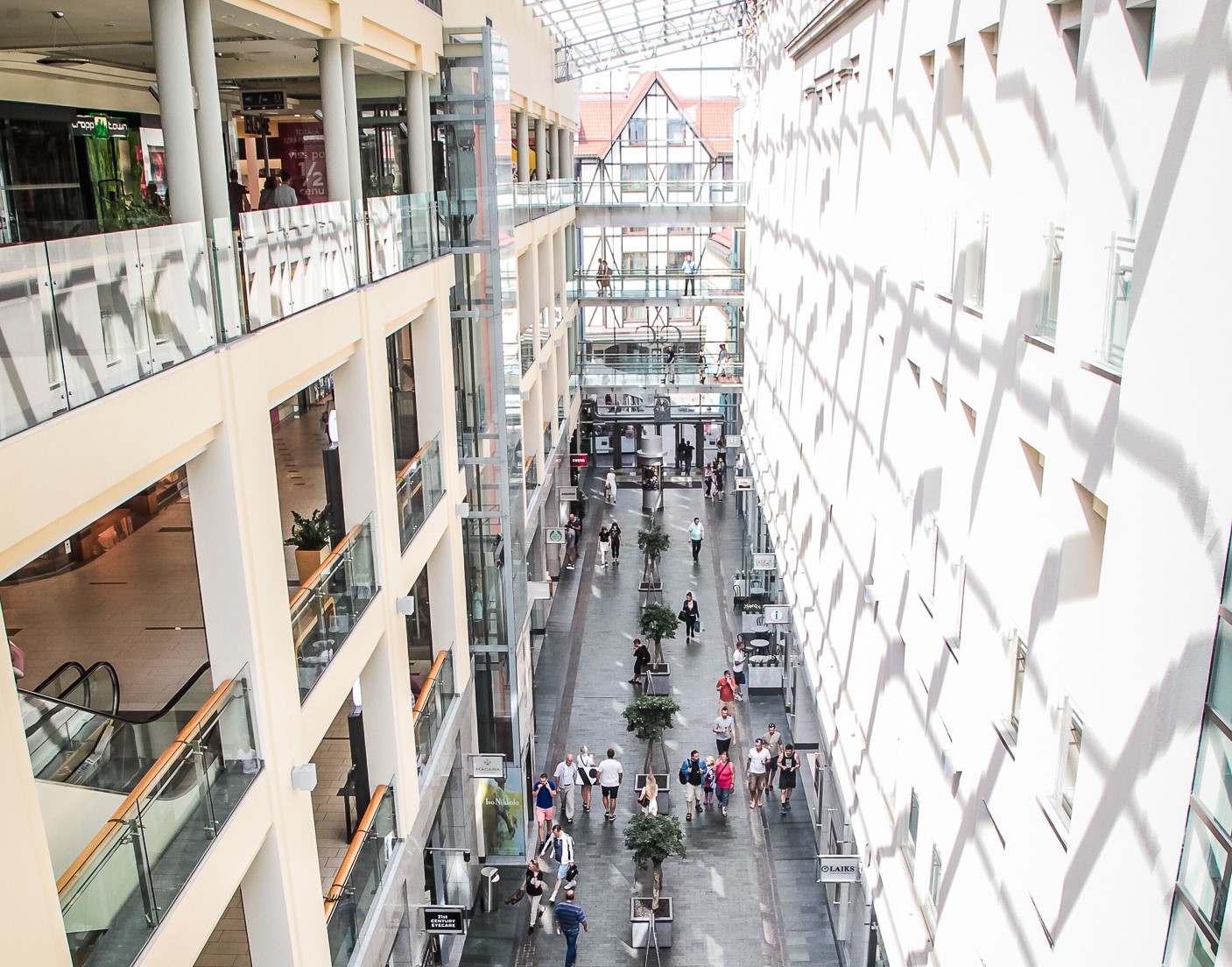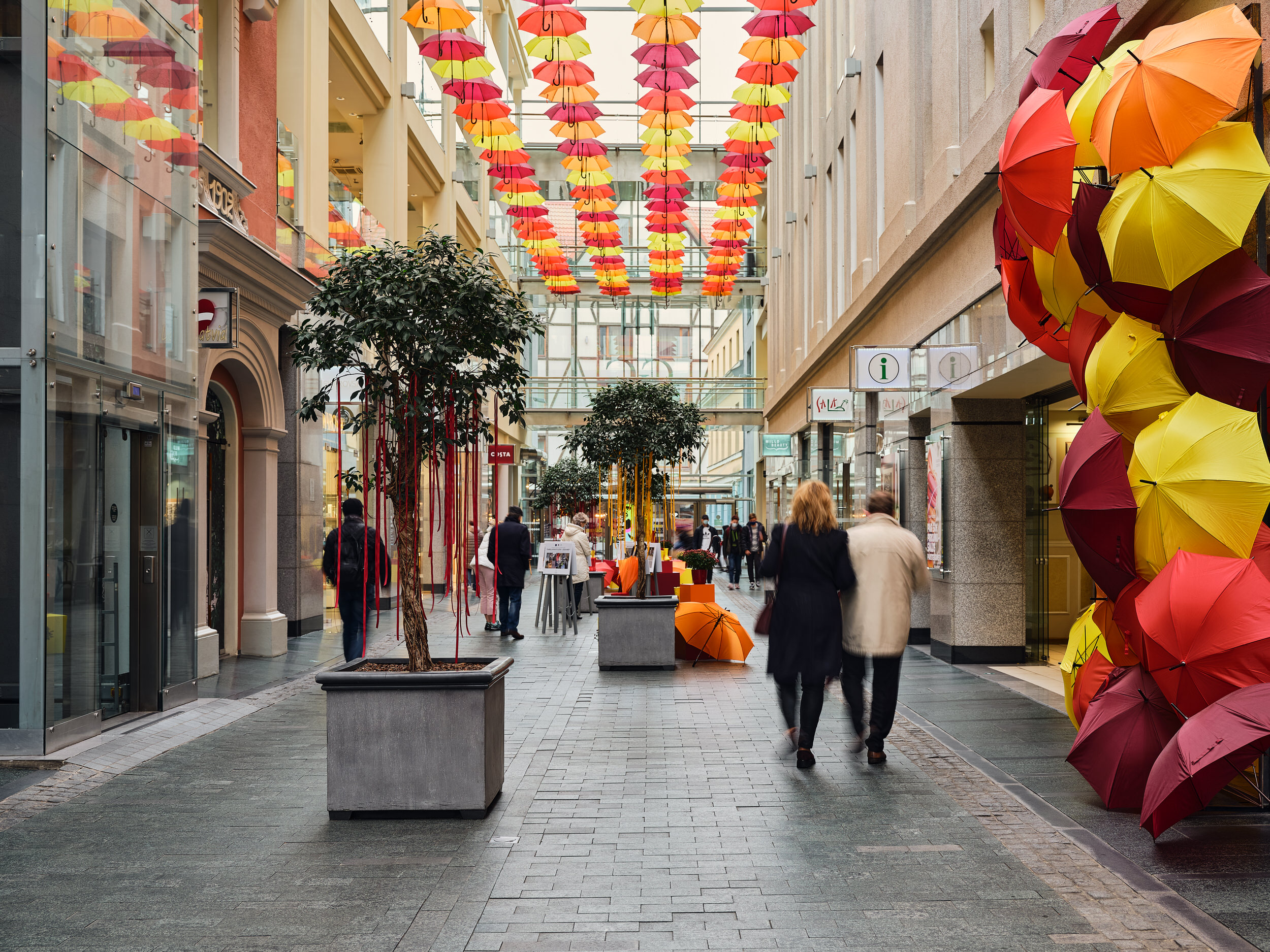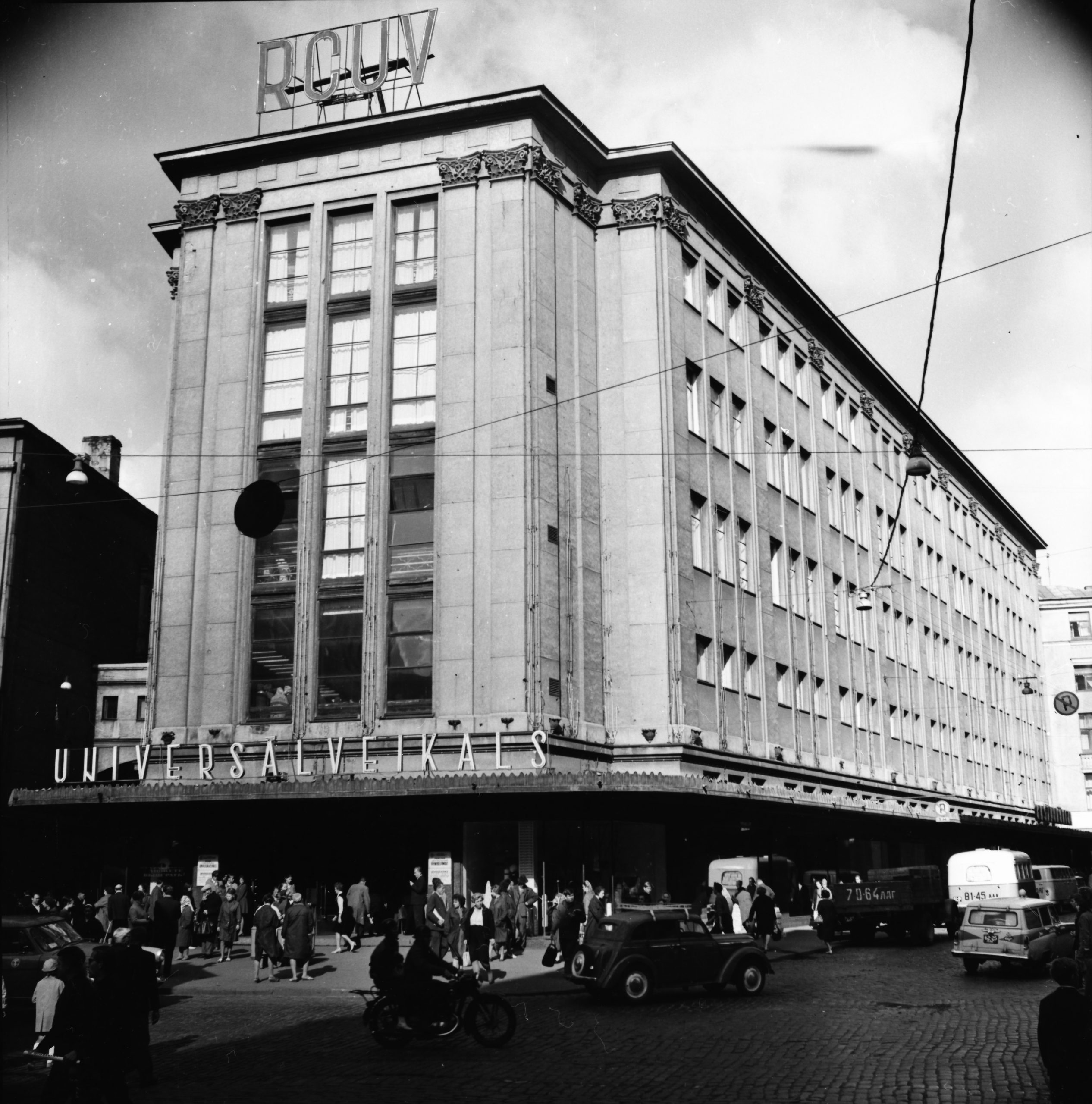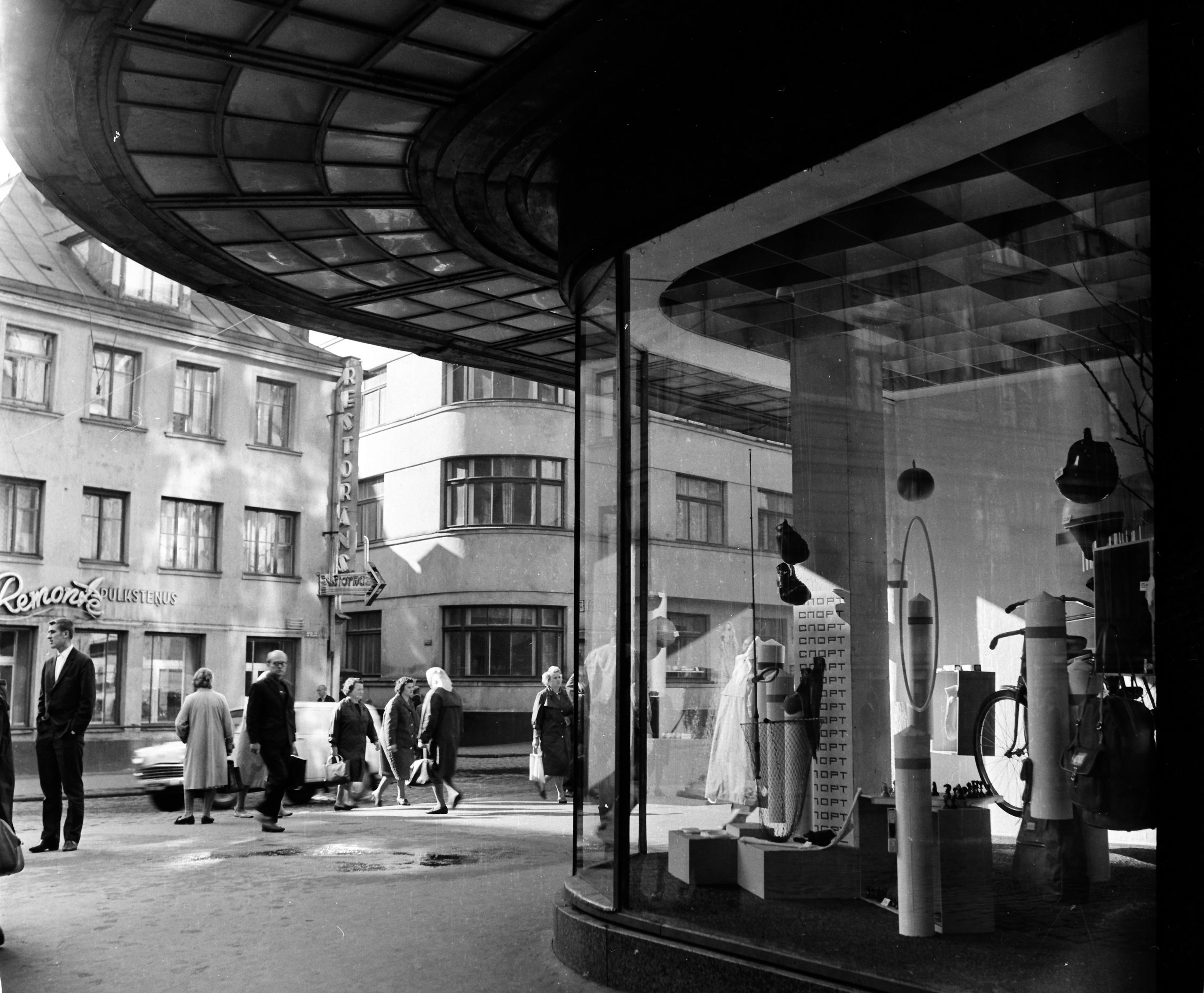 We inspire people to be themselves and they inspire us with their personal style and creativity.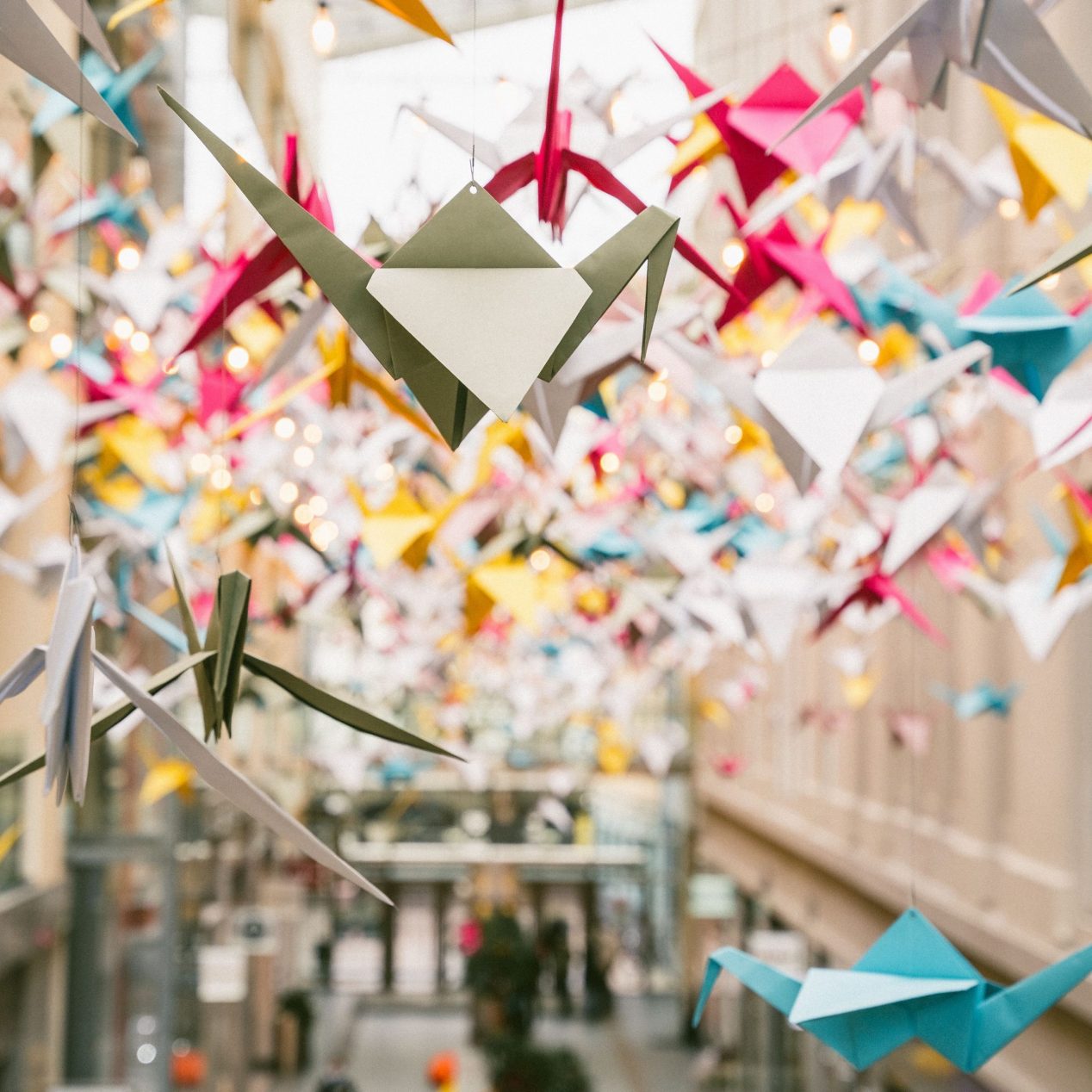 Shopping center through the centuries
The history of "Galerija Centrs" goes back to 1938, when a cornerstone was put, and the building started.  After an ambitious reconstruction of the building in 2006, the center acquired its' current look and the outstanding glass roof, so that daylight shines upon the Rīdzene street – in that way, the "Galerija Centrs" became the first shopping gallery in the Baltics with such a glass passage. The center with its' unique architecture has become an inalienable part of Old Riga, just like the church towers, a nearby Opera house or other buildings of the old city. On all four floors of the center, it is possible to get to know the history of this building in photographs, as well as the visitors can regularly relax from the daily routine at other various contemporary art and photo exhibitions supported by "Galerija Centrs".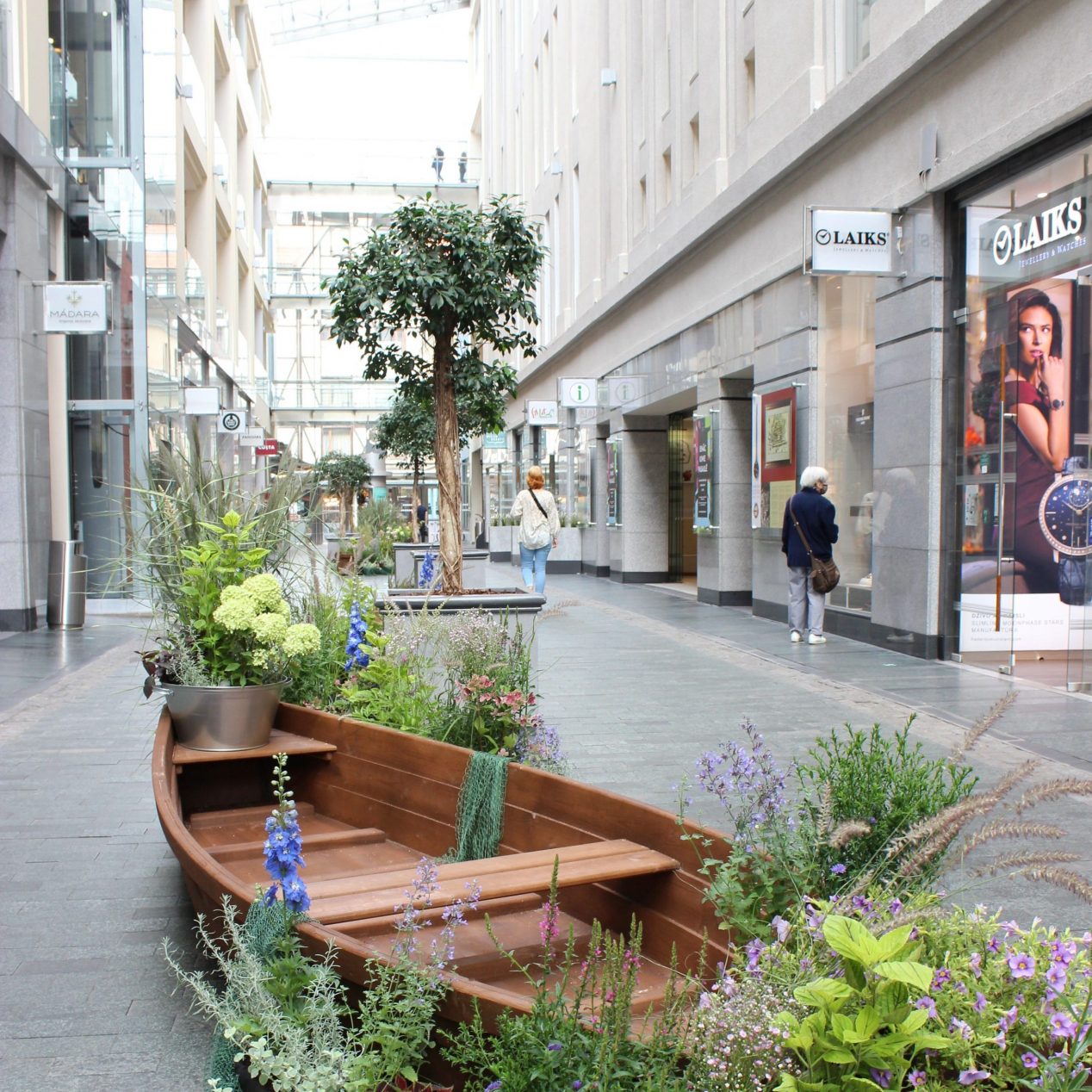 Rīdzene street – the meeting site of art and fashion
Have you ever visited a shopping center with a river flowing through? River Rīdzene forms the central axis of "Galerija Centrs" – wrapped by the center it – marks the beginning of the capital city. That proves that commotion of trading has always surrounded this place. In nowadays, everyone can take a leisurely walk through the Rīdzene street, enjoying their favorite coffee, and indulging in a fantasy of the people daily rhythm, values and everyday choices several centuries ago.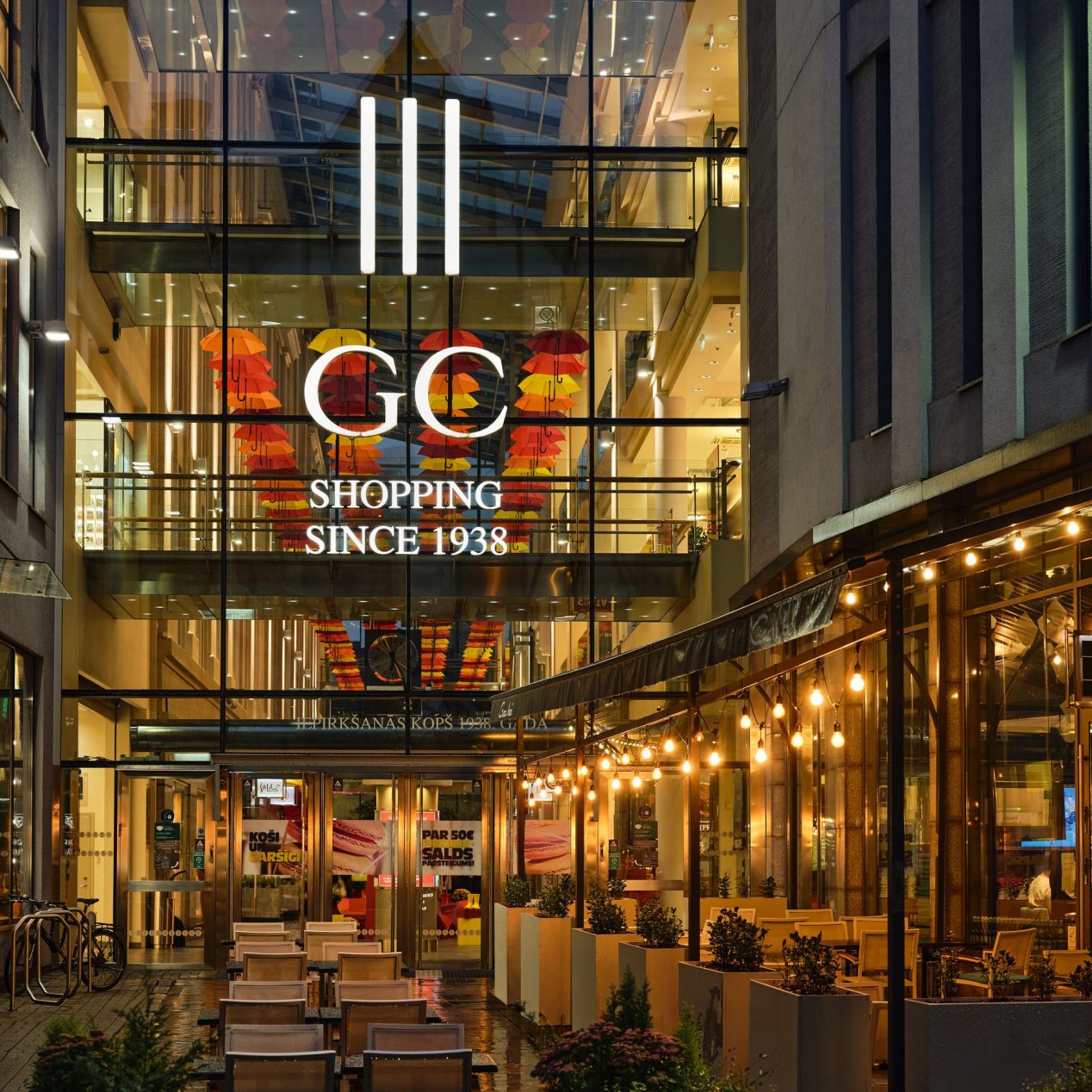 Culture and art experience every day
"Galerija Centrs" is a modern shopping center on four floors offering high-quality shopping in well recognized fashion brand stores. It also ensures an inspirational experience and education opportunity in the state-of-art exhibition room on the third floor of the center providing exhibitions throughout the year. Gallery inspires you to create, be yourself and to dare. This is a place to exchange positive emotions, which aspires to be the meeting point of brave personalities, creative ideas, and modern thinking to enrich the thought of the surrounding society.
Each resident of Riga and guest of capital city inspires "Galerija Centrs", because – where else could we meet such diverse and vivid personalities, if not every day on the street. Everyone is invited to the shopping center to get inspiration and to enjoy together the historically unique charm and elegance of Old Riga and "Galerija Centrs" combined with the modern rhythm of city life.
Let's meet in the "Galerija Centrs"!