Where to eat in the Center?
On the way to work, during a lunch break or while walking and enjoying the charm of Old Riga, you will not miss the shopping center "Galerija Centrs". Shopping joy, everyday convenience and a source of inspiration.
BURZMA. The Food Hall
A venue of flavours and events for modern foodies. BURZMA is a food hall where you can enjoy the combination of food and drink, an authentic and lively atmosphere, an exciting interior, to be among people and to experience breath-taking view of the rooftops of Riga's Old Town.
Grab&Go or Rest&Taste?
The cousine and venue place located on the 4th floor of Galerija Centrs, covering more than 1500 square meters of floor space. It is divided into two areas – Grab&Go and Rest&Taste. At BURZMA, it is possible to enjoy Mexican cuisine from L-Taco, Georgian cuisine from Hačapuri, Asian cuisine from Ginger. In addition, Boom Cafe provides bistro meals, wood-fired pizzas are prepared by Vīnkalni, dumplings and pancakes are available from Zeest, while DERBRUDER takes care of exquisite sushi, and Holy Sip offers refreshing cocktails and snacks.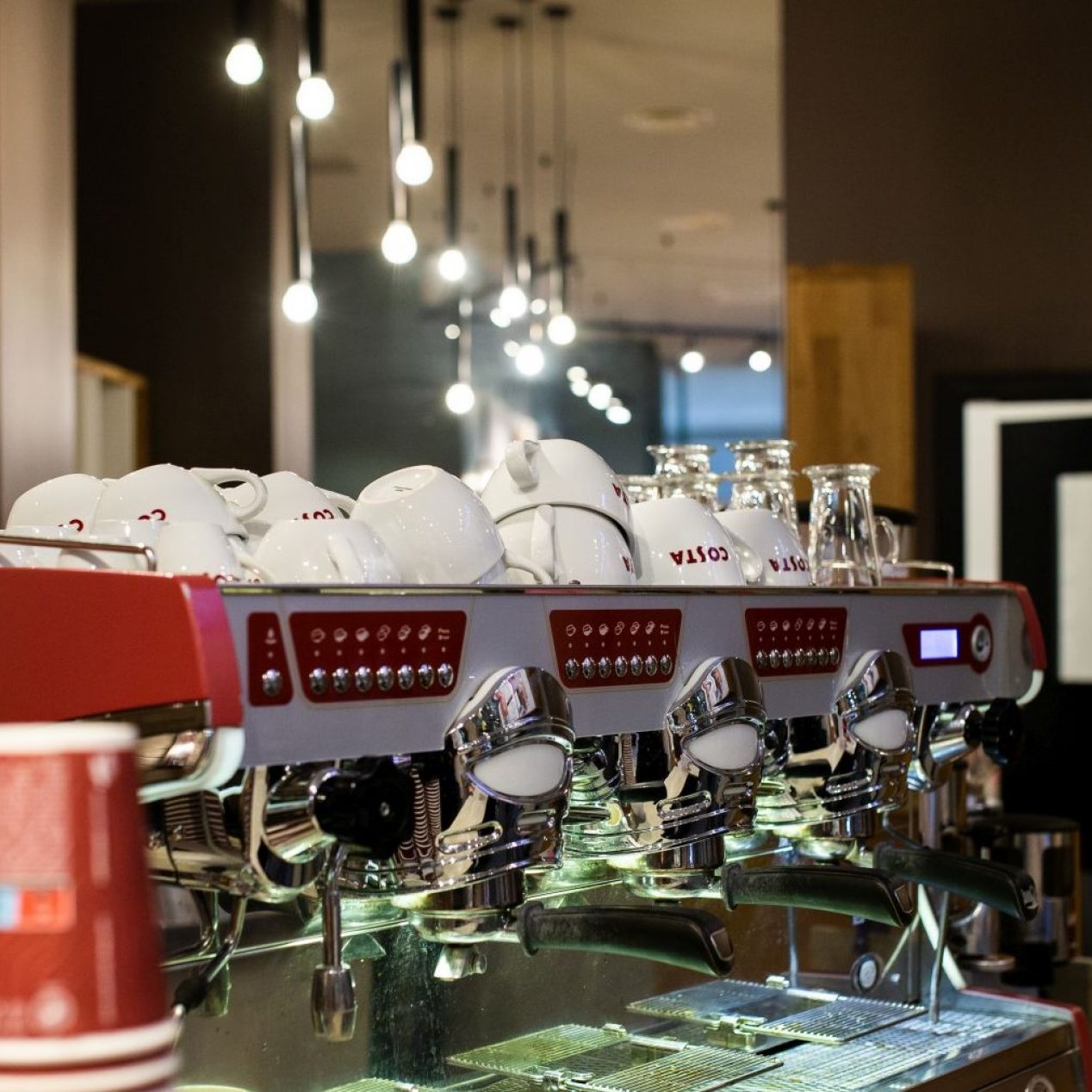 There is always time for a coffee break
We always have delicious coffee that will satisfy even the most passionate coffee connoisseur, the freshest and most crispy butter croissant, as well as a full-fledged meal. Enjoy a coffee, tea or a refreshing drink on site or drink it on a stroll through the streets of the old town or along the canal.