Updated
01.03.2023
Galerija Centrs with the grand event opened the cousine and venue place – BURZMA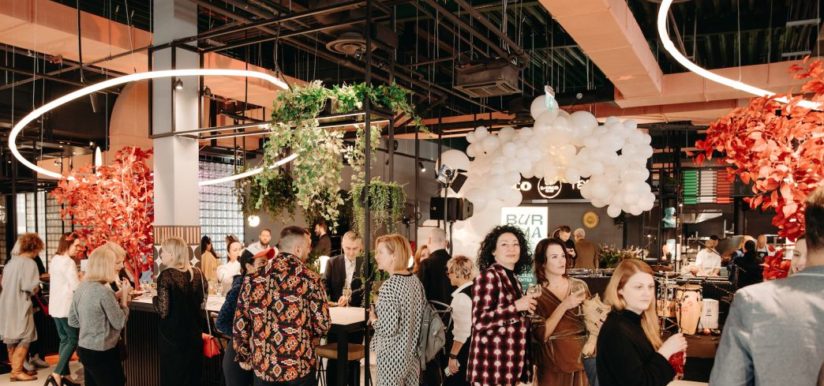 BURZMA – a cousine and venue place located on the 4th floor of s/c Galerija Centrs opened its doors to visitors with a grand opening event. BURZMA comprises more than 10 authentic and modern cafes, restaurants and bars, offering visitors a uniform interior design and hospitality concept.
On the opening day of the cousine and venue place, several activities and surprises were arranged for the visitors. Group Citi Zēni performed at the event, while DJ Aspirins, DJ Linda Samsonova and percussionist Oskars Deko took care of the musical accompaniment during the event. Several well-known public figures, including multi-artist Kaspars Blūms-Blūmanis a.k.a. Kašers, food stylist and recipe author Linda Vilmansone, TV personality Roberto Meloni, event host Valdis Melderis and others were also among the first visitors to enjoy delicious snacks and sparkling drinks at the opening event.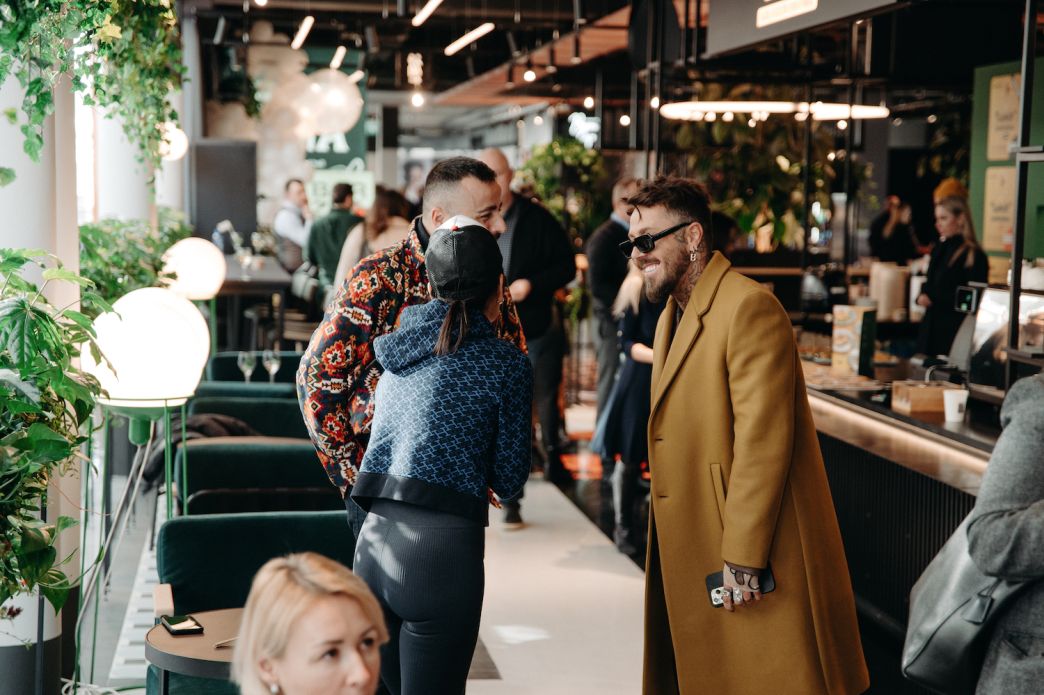 Arvis Zēmanis, a co-author of the BURZMA brand, said that the opening event was attended by more than 500 guests. They were the first to experience the authentic and diverse atmosphere, the exciting interior, as well as to enjoy excellent combinations of food and drinks.
"This cousine and venue place was created with a strong sense of community and belonging for modern foodies. BURZMA offers the best food, drinks and event experiences, including a concept, hospitality and quality developed down to the last detail," explains Zēmanis.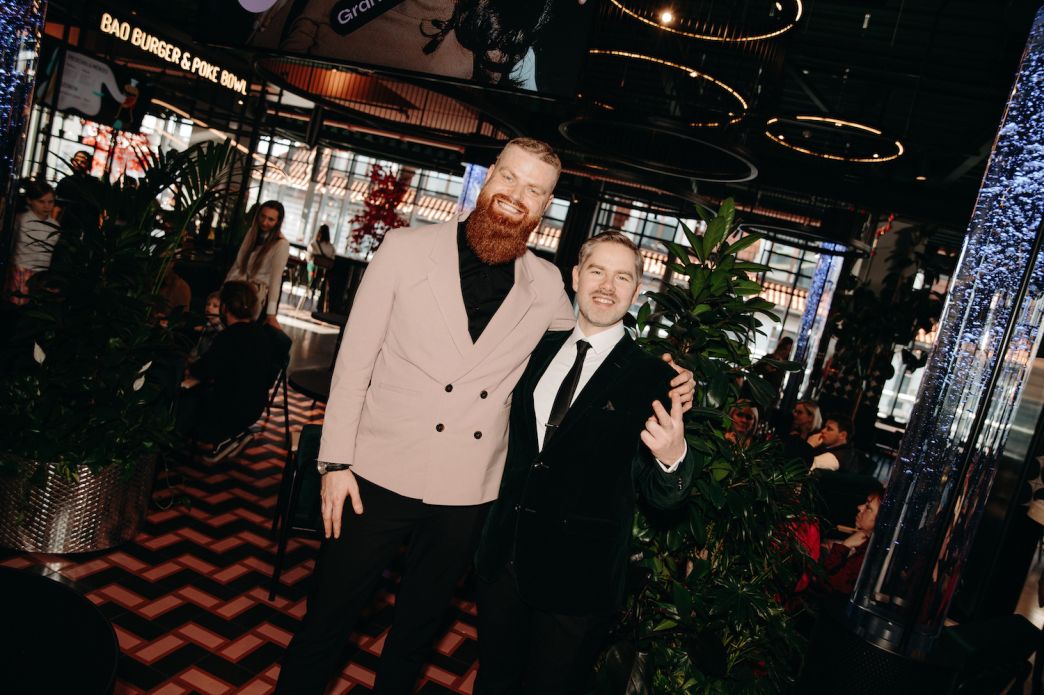 Sharing her impressions of her first visit to the flavour and event venue, TV journalist Rūta Dvinska says that BURZMA is a great addition to the capital city's bouquet of pleasures. BURZMA is a place for all aesthetic senses and taste buds. A company of friends will now be spared lengthy discussions on where to eat out, as BURZMA has it all in one place," says Dvinska. Multi-artist Kašers has also appreciated the flavour and event venue and the spectacular view of the Old City's rooftops. "A nice design, excellent food diversity, cosines and a room for chilling out and indulging in gastronomic adventures," Kašers says.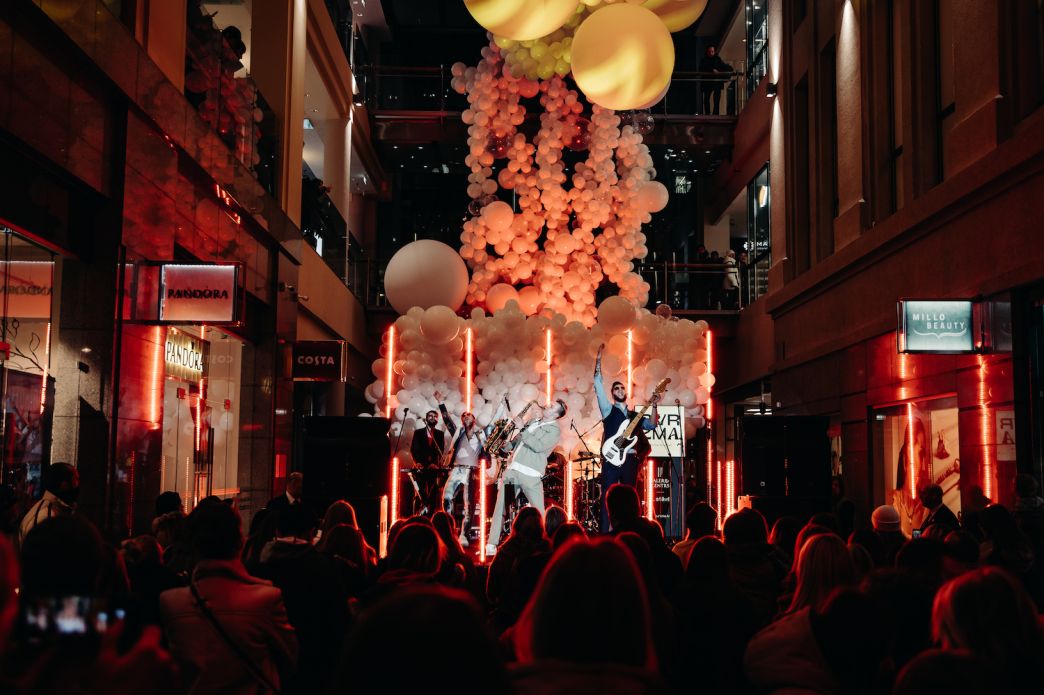 The cousine and venue place located on the 4th floor of s/c Galerija Centrs, covering more than 1 500 square meters of floor space. It is divided into two zones – Grab&Go and Rest&Taste. At BURZMA, it is possible to enjoy Mexican cuisine from L-Taco, Georgian cuisine from Hačapuri, Asian cuisine from Ginger. In addition, Boom Cafe provides bistro meals, wood-fired pizzas are prepared by Vīnkalni, dumplings and pancakes are available from Zeest, while DERBRUDER takes care of exquisite sushi, and Holy Sip offers refreshing cocktails and snacks.
BURZMA interior concept and branding are developed by Kirson Design Group in a unique cooperation between leading bar and restaurant consultants, hospitality experts and designers. This project is implemented by the real estate fund Baltic Horizon Fund, while the unique concept is developed and managed by the real estate management and consulting company CBRE Baltics.