About us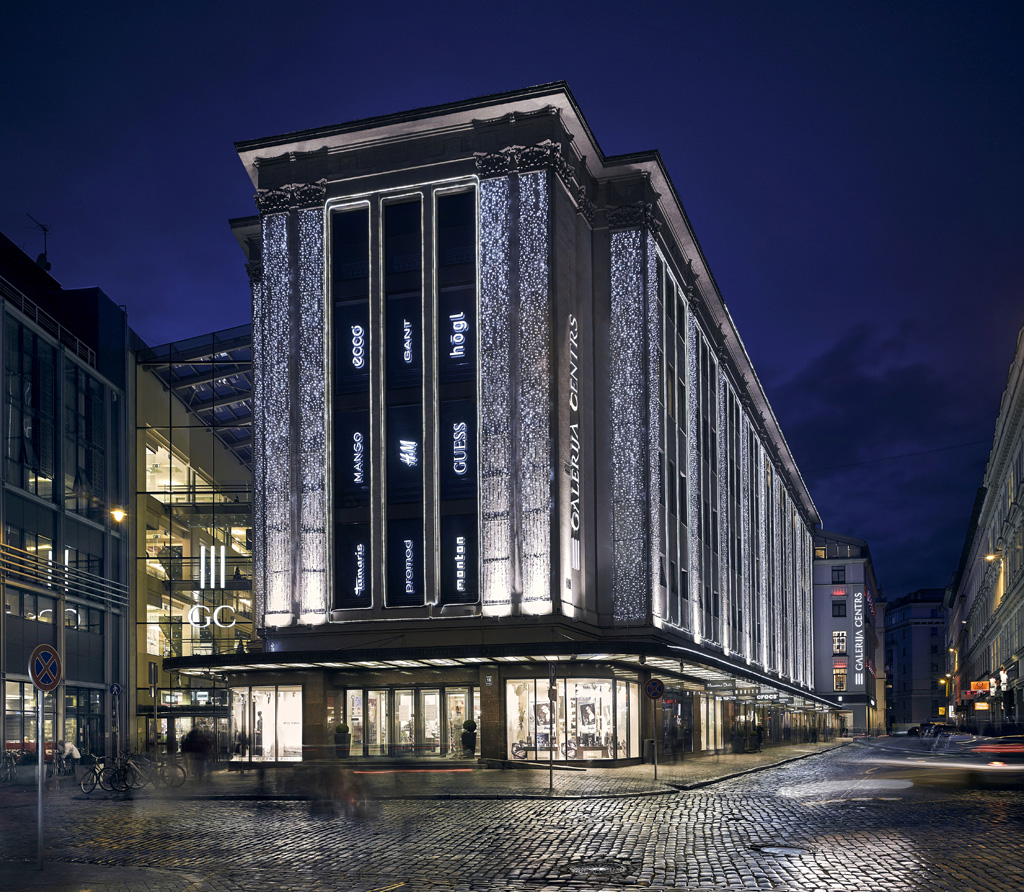 GALERIJA CENTRS in Old Riga for nearly a century has been a place to indulge in elegance and the charm of fashion. The building of GALERIJAS CENTRS, originally — ARMY ECONOMIC SHOP, but during the Soviet time — RIGA CENTRAL DEPARTMENT STORE is also one of the historically most important buildings in Old Riga. Active trade has taken place here already since 1938, and in 2016 GALERIJA CENTRS celebrated the 80th anniversary of laying its foundation stone. After an extensive renovation of the building in 2006, the shopping centre was merged with Rīdzenes street, and GALERIJA CENTRS became the first shopping gallery under a glass arcade in the Baltic States. The interior of the centre reflects the historical experience and traditions in combination with a nuanced understanding of the culture, people, taste and elegance of the capital. Merging these values, there is formed a historically unique environment interwoven with world-famous fashion brands Gant, Marc O'Polo, Guess, Calvin Klein Jeans, Massimo Dutti, Weekend Maxmara, H & M, Mango, Geox, Pandora and others. Every year the harmonious atmosphere and charm of GALERIJA CENTRS attract around eight million visitors, thus allowing GALERIJA CENTRS still to be the most popular fashion shopping site in the centre of Riga.
SHOPS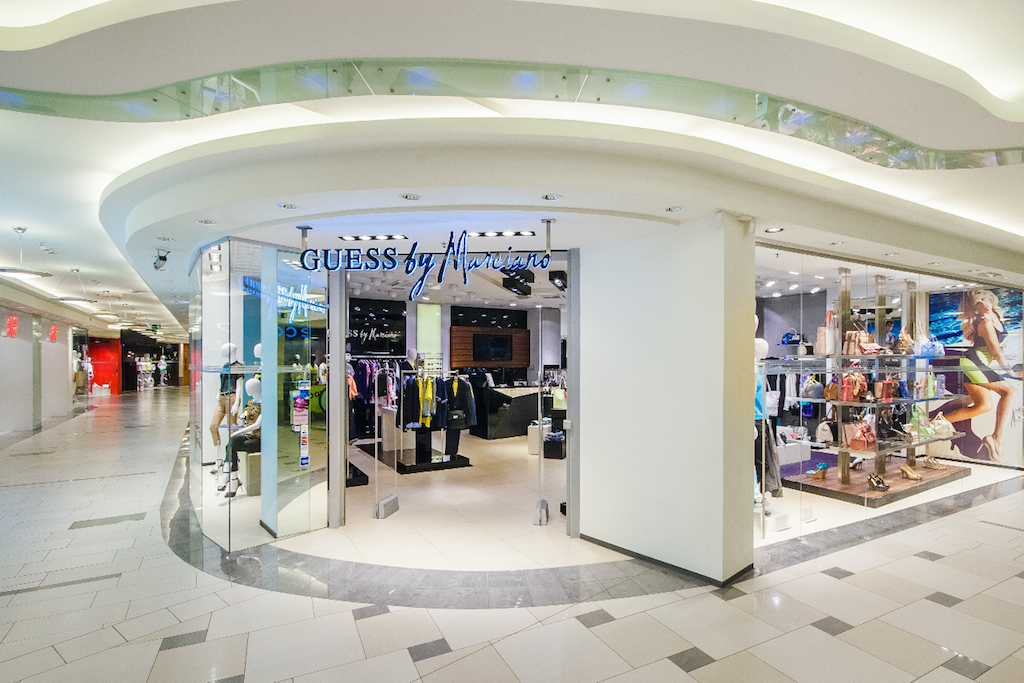 Ever since its opening GALERIJA CENTRS has been the most exquisite shopping site in Riga. A place that embodies an outstanding taste and the unobtrusive aestheticism characteristic of Riga. Even today GALERIJA CENTRS is still a fashion expert both for Riga residents and also for its guests. The centre now hosts 110 shops, as well as cafes, restaurants and providers of various services. On the ground floor, the central place is occupied by the food supermarket. On the first, second and third floors there are mostly boutiques, while the fifth floor is occupied by the health, beauty and sports centre Kolonna SPA.
ENVIRONMENT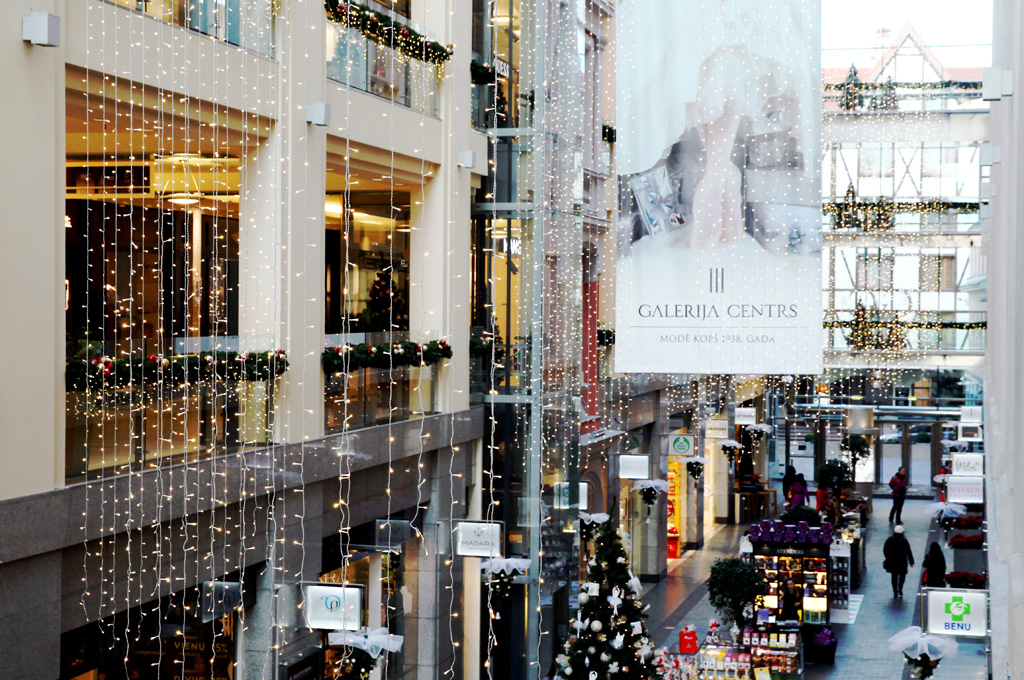 GALERIJA CENTRS is a modern four-storey shopping centre with a health and sports complex on the fifth floor. The shopping centre encloses Rīdzenes street, which is now under a glass arcade with shops, cafes and restaurants. The shopping centre still preserves historical features that allow us experience the unique architecture of GALERIJA CENTRS as an integral part of the elegance of Old Riga.
LOCATION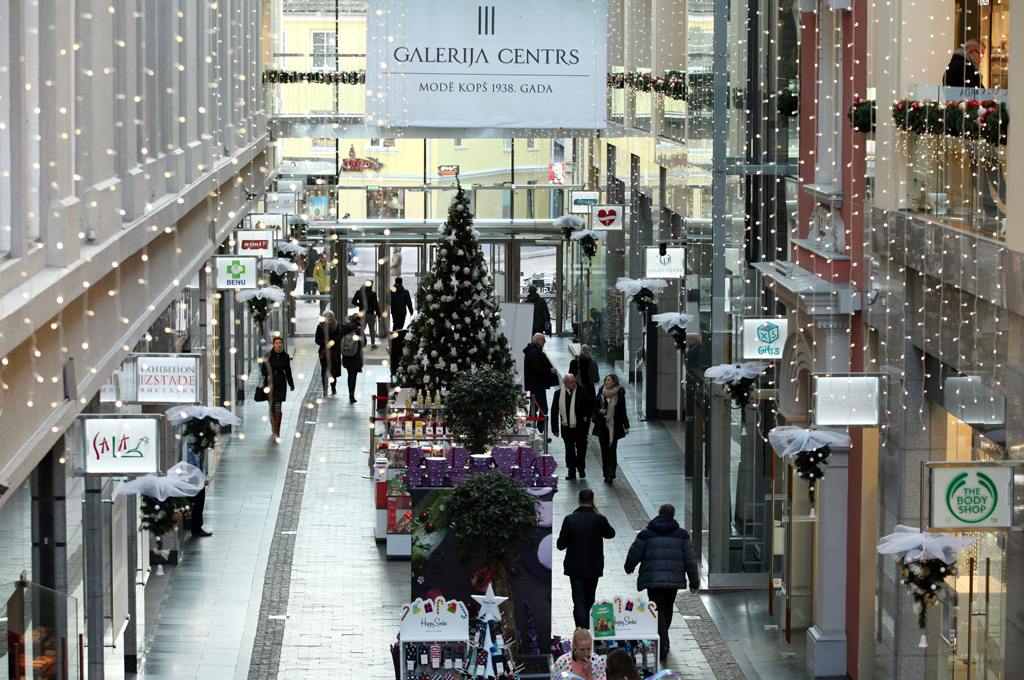 Not far from GALERIJA CENTRS begins Krišjāņa Barona street – the main shopping street in Riga. Nearby there are hotels, public institutions, private offices, banks and educational institutions. Old Riga and its surroundings are important tourist attraction sites that offer not only shopping but also a variety of options for entertainment. GALERIJA CENTRS is a place in Old Riga to see and experience. A place where to become witnesses of fashion that is beyond time.