A shopping adventure in darkness
From November 14th to 17th, we will conjure up the holidays together at Galerija Centrs. Only four days discounts up to 40% and from 4:00PM DJs, pop-up bar, surprises and dinner in the dark will turn into a real party.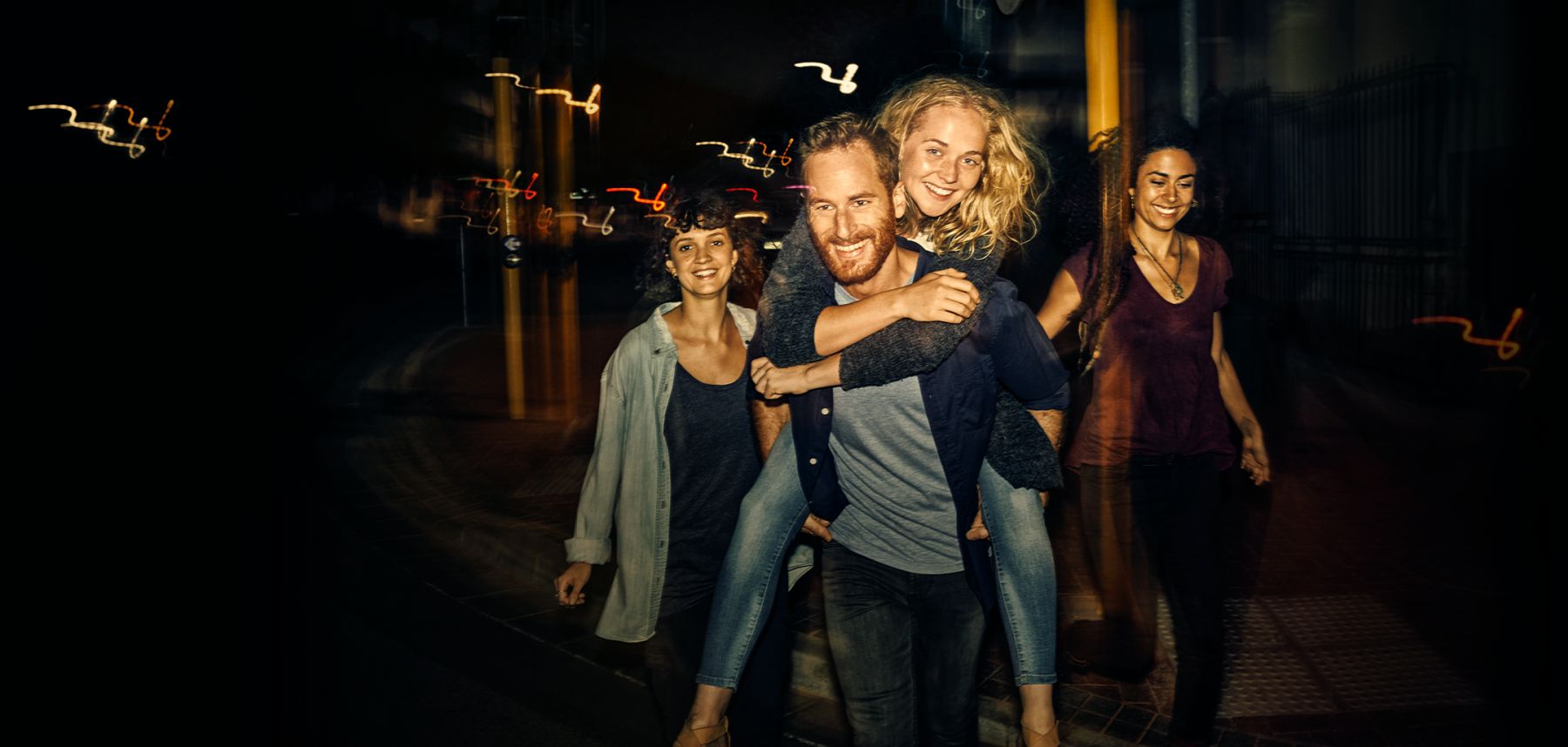 For dinner in the dark reservations call Double Coffee restaurant 28805288.
Take part in the game "What's in the black box"! The game takes place every day at 6:00 PM and 7:00 PM. Prize value up to 50€. To participate in the game, check in at the info center every day from 4:00 PM.
In order to hunt the best deals in darkness, take a look at the store offers >>
…and! For a purchase of at least €40, the Black 1752 cocktail is only €0.10*. Present your purchase receipt at the pop-up bar on the 1st floor.
*Offer rules
Promotion venue – "Galerija Centrs" shopping center, Riga, Audēju street 16, LV-1050.
The buyer over the age of 18 can receive the promotional prize.
The start date of the campaign is November 14, 2022 at 10:00 a.m. The end date of the promotion is November 17, 2022 at 19:59.
In order to qualify for the promotion prize, during the promotion period (from 14.11.2022 to 17.11.2022 at 7:59 p.m.) a purchase of at least EUR 40 must be made in one of the stores of "Galerija Centrs".
The promotional prize can be received on promotional days from pl. 16:00 to 20:00, presenting the purchase receipt at the pop-up bar on the 1st floor, where the employee will make a mark on the receipt and hand out to the participant of the promotion one BLACK 1752 cocktail for €0.10 (please pay cash).
For one purchase of 40 EUR or more, you can receive one prize, regardless of the total value of the purchase.
Checks do not add up.
The purchase must not include alcoholic beverages, tobacco products, medicines, bill payment, financial transactions, and participation in gambling/lotteries, purchases made by SIA "Biļešu serviss" must not be paid for. The purchase amount is not divided and added up.
Will you agree? You didn't expect it from the darkness!
See you at Galerija Centrs