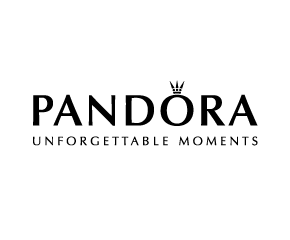 Pandora

Shop description
Pandora is a Danish brand of jewelry for women. The beauty of
the Scandinavian design and luxurious, hand-crafted elements from
the most valuable metals, gold and silver, precious and
semi-precious stones, create an individual style, enable each woman
to express her personality and emotions, and bring back the most
treasured memories… Pandora is well known for its unique,
customized charm bracelet that come with a selection of more than
600 handcrafted silver and 14K gold charms. Extremely feminine, the
timeless Pandora products, collections of beautiful bracelets,
necklaces, rings and earrings have been created for 30 years.