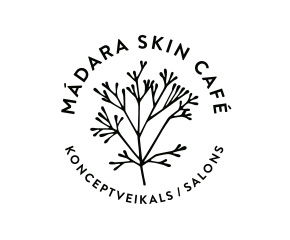 MÁDARA / SKIN CAFE

Shop description
If you choose MÁDARA, you choose safe, certified and effective
natural skincare products that take care not only of your beauty,
they also takes care of your health.
If you wish to enjoy certified organic and ever-loved cosmetics
made in Latvia, then this is the right place for you to visit. The
concept store SKIN CAFE by MÁDARA offers you an opportunity to
purchase cosmetics by MÁDARA and to enjoy topical trends of beauty
treatment procedures right there, using the same 100% natural
cosmetic cures.
The design of the interior of the concept store SKIN CAFE is
made ​​by creating a fine balance between Scandinavian style and
outstanding Latvian design examples. Here the prevailing atmosphere
allows you to forget about the noise and the haste of the city. All
that remains is for you to let the professional master perform the
procedure and feel the power of Latvian plants.