SexyStyle

Shop description
SexyStyle is a fantasy clothing and accessories store that offers you everything you need to make you feel sexy and desired: stockings and tights, seductive women's lingerie and men's underwear, fantasy outfits, wigs and heels, naughty and kinky gifts, and also a wide range of accessories, pleasure toys and cosmetics for better intimate pleasure.
Sales
30 days money back guarantee.
Sale duration: 1.01.2022 - 31.01.2022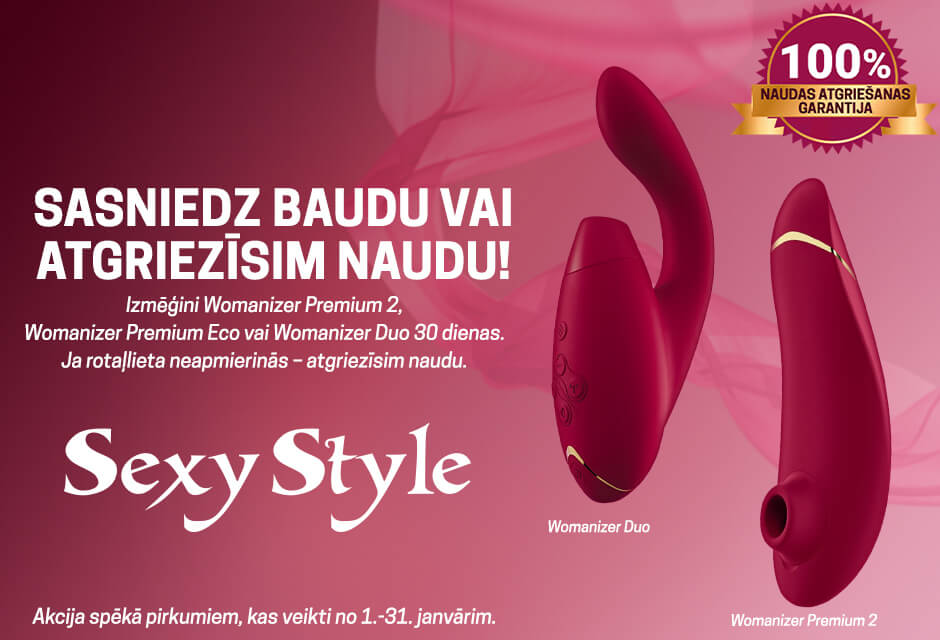 Try the Womanizer Premium 2, Womanizer Premium Eco or Womanizer Duo for 30 days. If you are not satisfied we'll give your money back! The promotion applies to purchases made on January 1 to January 31.