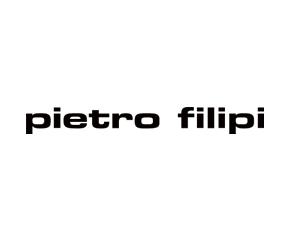 Pietro Filipi

Shop description
The Czech brand Pietro Filipi has been known in the fashion world for 25 years.
Each season Pietro Filipi collections are created by a team of professional experts and the most prominent clothing designers in the Czech Republic, who value timeless elegance and blend it with the latest fashion trends, while keeping in mind the combination of design and quality.
Pietro Filipi presents the new spring/summer 2020 collection, which emphasises uniqueness and elegance. The collection reflects the rise of the digital culture and also the return to nature. It evokes success and confidence, and also provides opportunity for humour and exaggeration, thereby enhancing a feeling of assuredness in the business environment and outside it.
The spring/summer 2020 collection is dedicated to modern man and woman who enjoy travelling and are open to new cultures and spiritual journeys.
"We focus on simple and functional shapes with elaborate details." says clothing designer Monika Drápalová.
The first spring swallows of the new collection are now available in PIETRO FILIPI store.