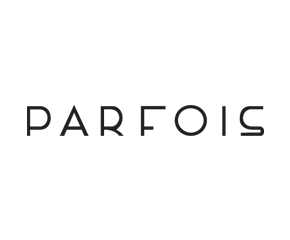 Parfois

Shop description
PARFOIS is a fast expanding brand, targeting early adopters and
followers of fashion trends for fashion accessories such as
handbags, jewelery, wallets, sunglasses, belts, scarves, watches,
hair accessories etc.With dedicated design teams in Porto and
Barcelona, PARFOIS presents new styles in the stores every week!
Offering value and fashion for money to its customers, PARFOIS is
also unique for its clear and dynamic and visual merchandising,
creating a pleasant atmosphere instore. Find wide collections of
jewelery, watches and sunglasses, belts and bags, hats and scarves
in PARFOIS store.
We offer:
bijouterie
accessories
wallets
bags
footwear