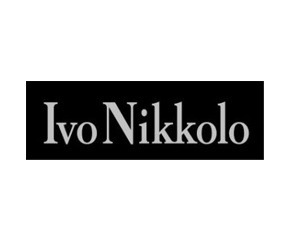 Ivo Nikkolo
Accessories, Jewellery
Clothes

Shop description
Now women who favour great quality and original design of
premium level fashion brand Ivo Nikkolo can shop also in Galerija
Centrs.
Ivo Nikkolo collection of clothes and accessories lets women be
refined and bold with glorious and bright colours, fine fabrics and
design that emphasize body shape. Fascinating games of style. Look
that is always reliable. Something special every day.