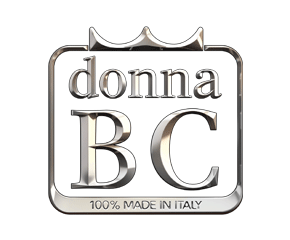 DONNA B.C.

Shop description
Let there always be a grand style flight in economy class with Donna B.C.!
Tights … This, sometimes so invisible part of clothing, can give a woman confidence and improve the mood, as well as change the image. However, it is important to always pay attention to quality and be able to combine them with design elements.
This opportunity is provided by Donna B.C., a specialised store for socks, tights and underwear made in Italy, representing various manufacturers, their multi-year experience and values.
The store's mission is to find a solution for its customers in various life situations, offering seasonal socks and lingerie products with an extensive range of colours and sizes. Fine patterns, seasonal fashion, but most importantly – we care about customer comfort. Therefore, special attention is paid to the material of socks and tights. They are designed using certified LYCRA technologies and carefully selected thread windings, which fully provide a snug feeling, ensuring comfort and consistently high quality.
At the Donna B.C. store we also offer women's underwear, nightwear and various cotton products such as shirts and panties.
We have always been and will be for the lowest possible price and the highest possible quality.